Invention
Balcony Plant
Watering System
The invention is a fully automatic balcony plant watering system that supplies plants with water in a reliable and precisely dosed manner, even over a long period of time.

Short description of the invention
The fully automatic balcony watering system consists of a combination of various individual components:


A water tank is equipped with a pump and the water is pumped from the tank to a water supply module. From there, the water flows automatically to one or more flower boxes.

The individual components of the system are connected with water pipes. This makes it possible to balance the water level between the individual flower boxes and the water supply module.

The plants are thus sufficiently supplied with water.

Advantages of the invention
Benefits
Area of Scope / Target Group
Wide Scope
An irrigation system that supplies plants with water fully automatically over a long period of time can be useful in any household.
No matter whether balcony or indoor plants, whether on holiday or for the permanent automated water supply of home plants - the invention makes the plants of hobby gardeners blossom.

Type of protection:GER patent registration
Title: "Irrigation system for planter box"
Registration number: 10 2020 133 862.7
Date of registration: 16.12.2020
Main claim:Irrigation system (1) for a planter box (2), with a water tank (3) and a water supply module (4) for the water tank (3) and with a pump (5) for conveying water from the water tank (3) to the water supply module (4), the water flowing automatically from the water supply module (4) into the planter box (2).
List of reference signs:1 Irrigation system, 2 Planter box, 3 Water tank, 4 Water supply module, 5 Pump, 6 Connector, 7 Plug, 8 Inlet, 9 Intermediate floor, 10 Earth column, 11 Water reservoir, 12 Soil, 13 Overflow, 14 Return, 15 Remote control, 16 Outlet, 17 Balcony wall, 18 Spigot, 19 Slide rail, 20 Clamping screw, 21 Safety hook;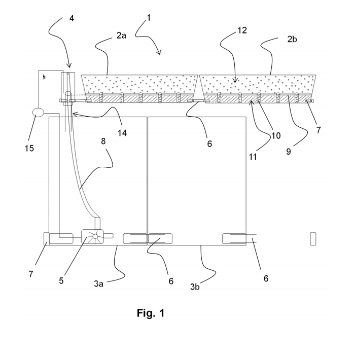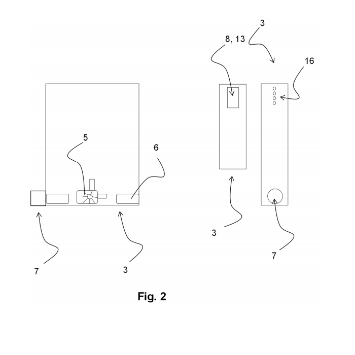 Fig.2
a water tank of the irrigation system,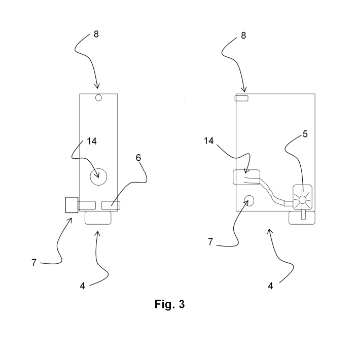 Fig.3
a water supply module,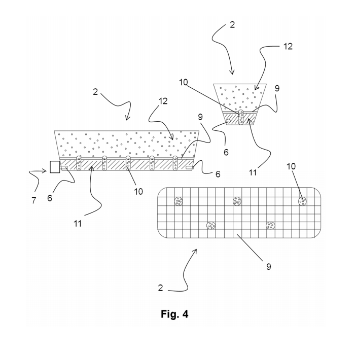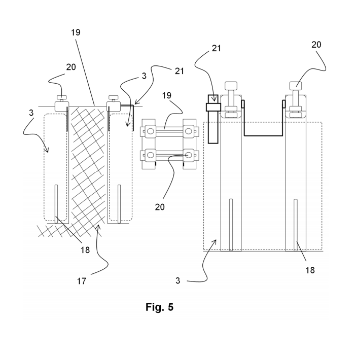 Fig.5
the attachment of a water tank
Are there any Open questions?
Do you require further information?
We would be happy to provide you additional information material or clarify open questions with the inventor for you. Simply contact us and we will be happy to support you.

Contact us

JMW INNOVATION GMBH

jmw Innovation GmbH has been successfully implementing and marketing ideas at two locations (Salzburg/ Berlin) for over 20 years. Thanks to our many years of networking, our passion for new ideas and our experienced employees, we are THE first point of contact for new ideas in the German-speaking world.

Website
www.erfinderberatung.com
© 2022 All rights reserved.